What is IELTS? – IELTS (International English Language Testing System) is the most taken IELTS exam by students who want to migrate to an English-speaking nation to study or work purposes. 
This exam is to prove English language proficiency, as it is important to submit proof of English language proficiency to start your application for migrating abroad.
This exam measures students' speaking, writing, listening, and reading skill in the English language.
There are more English language tests, like PTE, TOEFL, CELPIP, and Duolingo, that check candidates' English language proficiency, Among all these tests, the IELTS is the most popular among the test takers.
Now the question arises, "What is IELTS?" because it is important to understand everything about the exam before taking it.
Read the complete blog to know everything about the IELTS exam.
What Is IELTS?
As discussed above, the IELTS exam checks English language proficiency. This exam is conducted by IDP (International Development Program).
More than 11,000 organizations in more than 140 countries accept the IELTS exam. Every year, approximately 1.3 to 1.4 million students take the IELTS exam in India, which is increasing yearly.
The main reason behind the popularity of the IELTS exam is that this exam is accepted by approximately every institute in all major countries.
The official website for the IELTS is https://www.ielts.org/. Here you can check for any new updates related to the IELTS exam.
Eligibility Criteria for IELTS
I have explained "what is IELTS," and now let's know its Eligibility Criteria.
You must have a passport to take this test. Apart from this, no other qualification is required.
There is no minimum or maximum age limit for IELTS. However, candidates under 16 are not suggested to take this test. But if he wants to give the test, he can give it
Similarly, there is no minimum educational qualification for this. But the institution in which you are going to study or work determines the qualifications set by that institution.
Types of IELTS Tests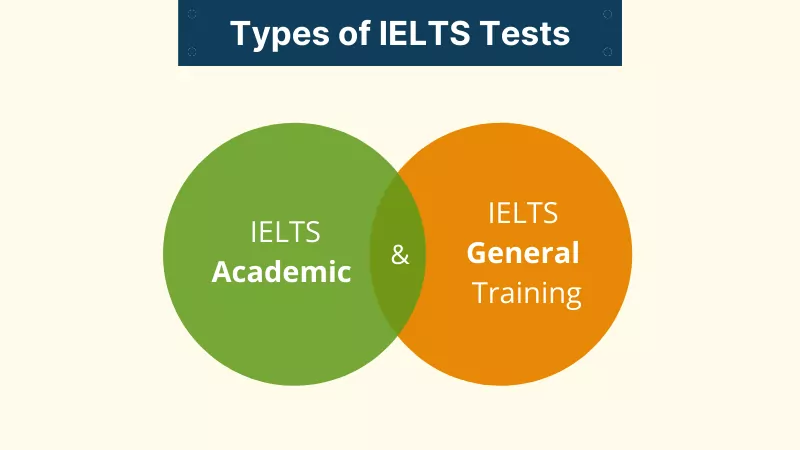 After understanding what is IELTS, it is essential to understand the types of IELTS exams. There are two types of IELTS tests:
In both IELTS exams, the listening and speaking module is the same. But the writing and reading part is a little different from each other.
Reading, Writing, and listening module are covered in a single day. Whereas the speaking module can happen a week before or after the exam. You can also choose your speaking module before and after the exam.
IELTS Academic Test
The IELTS Academic test is for those who want to pursue their higher education in English-speaking countries.
And also, if you are a doctor, nurse, etc., and want to do your internship or study in an English-speaking country, you have to give this test.
IELTS General Training
The IELTS GT (General training) test is for those people who want to do work or migrate to an English-speaking country such as Canada. If you want to know the differences between IELTS Academic vs General, then you can read our blog.
IELTS Life Skills
It is mandatory to give this test to those who want to settle or live in the UK. For this, they have to verify their ability to speak and hear English to fit into the 'Common European Framework of Reference for Languages ​​(CEFR).'
Apart from this, IELTS also has one test, which is called IELTS UKVI. This test is for those who want to study in the United Kingdom.
IELTS Test Format
To understand an exam completely, it is necessary to learn the format of the exam. So, let's look at the IELTS exam format after learning about "what is IELTS?"
Both versions of IELTS tests include four sections. The listening, reading, and writing components take two hours and 45 minutes to complete on the same day with no breaks. On the other hand, The speaking section is performed one week earlier or after the other three tests because it is done one-on-one with a certified proctor.
You must complete numerous tasks for each section, such as multiple-choice, yes or false, diagram labeling, brief responses, matching, etc.
Here is the format of the IELTS exam in tabular form:
Module / Section
Duration
No. Of Questions
Type Of Questions
Listening
30 minutes + 10 minutes to transfer answers to an answer sheet
40
Multiple choice
Matching information
Plan, map, diagram labeling
Form, note, table, flow-chart, summary completion
Sentence completion
Short-answer questions
Reading
1 hour
40
Multiple choice
Identifying information
Identifying the writer's views/claims
Matching headings
Matching features
Matching sentence endings
Sentence completion
Summary, note, table, flow-chart completion
Diagram label completion
Short-answer questions
Writing
1 hour
2 questionsTask 2 is the same for both IELTS academics and IELTS General TrainingTask 1 is different for both
IELTS Academic Task 1
Bar Chart
Table-Chart
Multiple Graphs
MapPie Chart
Process Diagram
Line Graph
IELTS General Task 1
Formal letter
Informal letter
Semi-formal letter
IELTS Academic & General Task 2
Agree or disagree
Opinion
Advantages and disadvantages
Direct essay
Cause/solution essay
Positive/negative essay
Discussion essay
Speaking
11 – 14 minutes
3 parts
Introductive question – 4 to 5 questions
Cue card – 1 question
Follow-ups – 4 to 5 questions
Part 1 – Introductive question
Part 2 – Cue card
Part 3 – Follow-up
To know completely "what is IELTS" you should learn the proper definition of each module of the IELTS exam.
Let's read!
Listening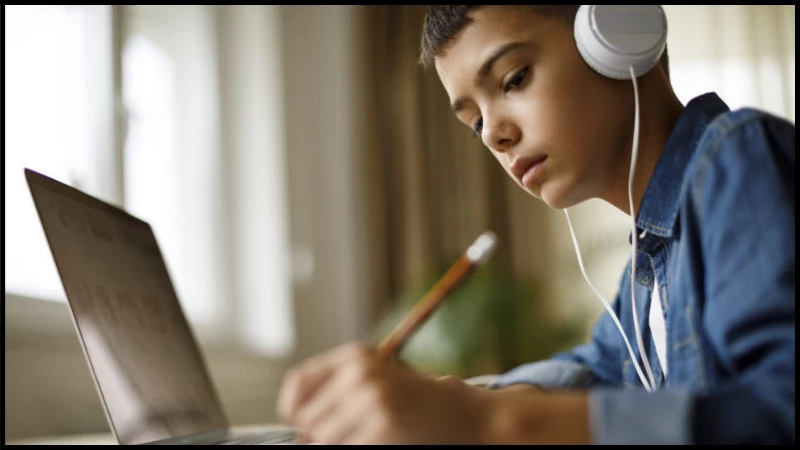 In the listening section, the candidate will listen to the four recordings of native English speakers.
This section assesses the ability of the test taker to understand primary ideas, speakers' viewpoints and attitudes, and the purpose of messages.
It also assesses one's ability to track the evolution of ideas. After that, you must answer questions about the audio.
The four recordings are as follows:
A conversation between 2 people in a normal social context.
A monolog set in a common social situation.
In an educational or training environment, a conversation between four persons, and
A monolog on a topic of academics.
Reading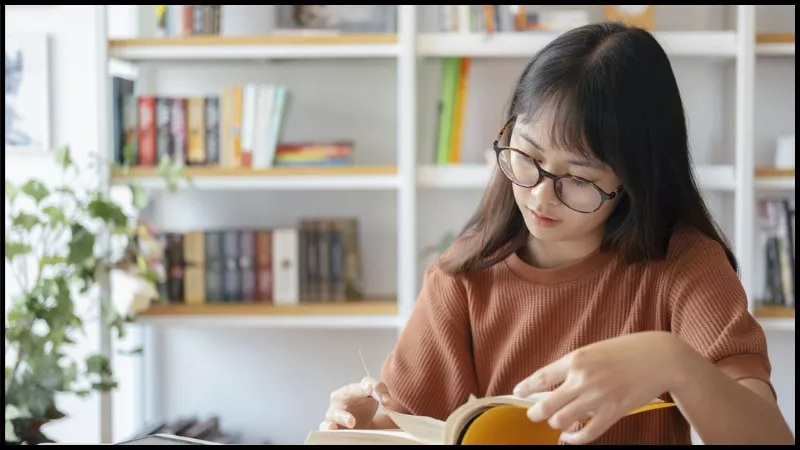 In the reading section, the candidate will get 40 questions. It assesses the candidate's ability in reading, including gist, main idea, detailed reading, skimming, and attitudes.
In this IELTS Academic Reading module, the candidates will get three long passages from books, periodicals, journals, and newspapers.
In the IELTS GT reading is divided into three sections: the first has two to three short texts, the second has two normal texts, and the third has one large text.
Writing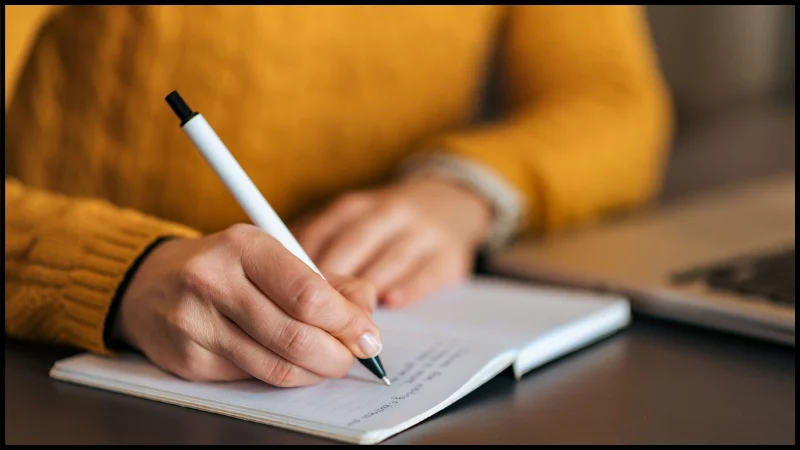 In the IELTS academic writing module, the candidate will get two tasks: task 1 or task 2. In task 1, the candidate has to describe the pie chart, line graph, table, or diagram in their own words.
In writing task 2, you have to write a short essay of at least 250 words.
On the other hand, the candidate will get 2 tasks in IELTS GT. In the first task, the candidate has to write a letter. The IELTS writing task 2 are same for both IELTS Academic and IELTS General Training.
IELTS Writing Task 1 Academic:
Write a 150-word essay on a related topic summarizing the information presented in the graphs, tables, or diagrams. This task should take no more than 20 minutes for students to complete.
Writing Task-2:
Respond to the given argument, point of view, or problem with a coherent and relevant essay of at least 250 words. Academic and neutral writing styles should be used. It is recommended that students spend no more than 40 minutes on this exercise.
Speaking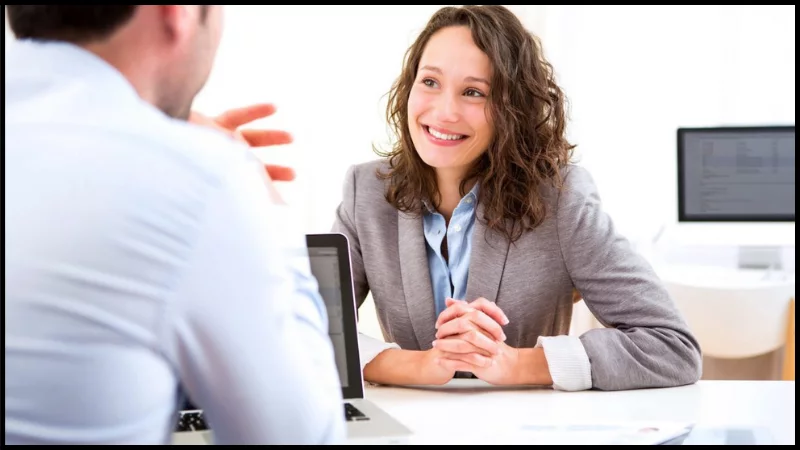 The speaking section covers three parts; the full section takes 11 to 14 minutes. The first part consists of introducing yourself and discussing various familiar topics.
In the second part, the candidate will get a cue card. The candidate will get 1 minute to prepare for the cue card topic. After preparing one minute, the candidate has to speak about the cue card for at least 2 to 3 minutes.
The third section is a continuation of the second, allowing you to discuss more abstract ideas related to the initial topic.
Every test is recorded, and the speaking part is done with an examiner who asks you questions (i.e., an oral interview). You'll be judged on your fluency, grammar, and pronunciation, among other things.
There are three parts in IELTS speaking:
Part 1 (Introduction): This section consists of an introduction and an interview, with questions pertaining to familiar issues such as home, studies, work, and hobbies.
Part 2 (Cue card): The test takers are given a card with a topic on which they must speak for two minutes. The examiner can ask 1 to 2 follow-up questions on the same topic. The exam takers are given a minute to prepare once the topic is presented and a piece of paper and a pencil to take notes.
Part 3 (Follow-ups): The examiner and test taker address topics relating to the topic presented in Part-2 in a more abstract and in-depth manner in this section. Now you have understood what is IELTS exam and its format.
Why choose IELTS?
Now that you know what is IELTS, it is time for you to understand why you should choose the IELTS exam over other tests.
The study test − IELTS scores are accepted as proof of English language proficiency by thousands of the world's most prestigious universities and colleges.
It is the test for professionals − IELTS results are accepted by professional registration agencies in numerous areas, including accounting, engineering, law, medical, nursing, pharmacy, and teaching in many countries. If you want to work in an English-speaking country, you'll need to take the IELTS.
It is the test for migration – As a requirement for permanent residency, most countries prefer IELTS scores over any other English language test to confirm your language ability. UNLIKE OTHER SUPPLIERS, the IELTS General Training test is the only non-academic test offered for migration to Australia, New Zealand, Canada, the United Kingdom, and the United States.
It's the test that's fairer to you – IELTS evaluates your practical communication abilities and delivers a precise assessment of the four skills being tested. It focuses on assessing a candidate's language ability rather than their specialist knowledge, and there are two versions available: Academic and General Training. Furthermore, the Speaking examination is conducted one-on-one with a qualified examiner. Now you have understood what is IELTS and IELTS Test Format are.
IELTS Registration Process
You can register for this test by visiting the website of 'IDP: IELTS Australia to conduct the test in India (www.ieltsidpindia.com).
Ensure you have a passport with you at the time of registration, as you also need to enter your passport number in the registration form.
You can register yourself for IELTS by following these simple steps:
First, you visit its official website.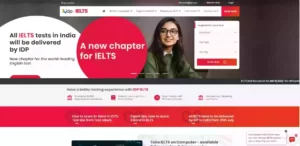 Then create your account on it.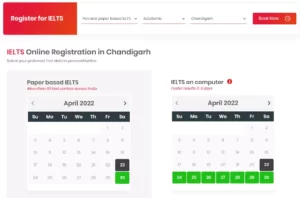 Choose the nearest test center.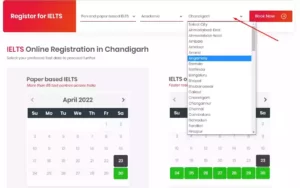 And finally, complete the registration process by paying the fees online.

IELTS Fees
The IELTS exam fees vary with the type of IELTS exam you want to take. Here is a table with prices of the different types of IELTS exams:
| | |
| --- | --- |
| Type Of IELTS | Fees |
| Computer-delivered IELTS for UKVI | 16,500 INR |
| Computer-delivered IELTS | 16,250 INR |
| IELTS Life Skills (A1 and B1) | 15,350 INR |
| IELTS for UK Visas and Immigration | 16,500 INR |
| Pen and paper-based IELTS | 16,250 INR |
The IELTS pen and paper-based and computer-delivered test are two of the most taken type of IELTS exam.
Mode of giving the test in IELTS
You can give IELTS in two ways:
Online – IELTS on Computer
Offline – IELTS On Paper
Online – IELTS on Computer
The facility of giving online tests is now available in all major cities. The advantage of giving this type of test is that you get more test dates (tests are taken 3 times per day), and the result is also quick.
Offline – IELTS On Paper
You can give paper-based IELTS only four times a month. The date of this test is also decided in advance. Its result comes late as compared to IELTS on Computer.
IELTS test-giving facilities are present at more than 1,600 test centers spread over 140 countries.
IELTS has 67 test centers in India.
How To Check IELTS Result
You can check your IELTS result online through the following steps:
Step 1: Visit the IELTS official website "idpieltsindia.com
Step 2: Click on the "Result" Button
Step 3: Select the test date
Step 4: Submit all the details like your number, ID number, Date of Birth and Proceed.
IELTS Score Comparison With Other Exams
After learning about "what is IELTS" you are also required to know the score comparison on IELTS score with other English language tests, like PTE, TOEFL, and Duolingo.
| | | | | |
| --- | --- | --- | --- | --- |
| IELTS | PTE | TOEFL | DUOLINGO | PROFICIENCY LEVEL |
| 9 | 89-90 | 118-120 | 155-160 | EXPERT |
| 8.5 | 83-85 | 115-117 | 145-150 | VERY GOOD |
| 8 | 78-82 | 110-114 | 135-140 | VERY GOOD |
| 7.5 | 73-77 | 102-109 | 125-130 | GOOD |
| 7 | 64-72 | 94-101 | 115-120 | GOOD |
| 6.5 | 58-63 | 79-93 | 105-110 | COMPETENT |
| 6 | 50-57 | 60-78 | 95-100 | COMPETENT |
| 5.5 | 42-49 | 46-59 | 85-90 | MODEST |
| 5 | 35-41 | 35-45 | 75-80 | MODEST |
| 4.5 | 30-34 | 32-34 | 65-70 | LIMITED |
| 0-4 | 0-30 | 0-31 | 55-60 | EXTREMELY LIMITED |
How To Prepare For IELTS Online?
You can choose our IELTS online exam preparation service at home to prepare for the IELTS exam. You will get help from our expert tutors, who will teach you how to ace every section of the IELTS exam.
The material to prepare for the exam will be provided to you by us. Every week, there will be a mock test to track down your performance, and our experts will review your tests and provide you with some essential tips to improve the areas you need improvement.
You will get 24-hour support if you select our online exam preparation service.
Tips To Prepare for IELTS Exam
After knowing "what is IELTS" and every necessary detail about the exam, here are some tips for making your preparation for the exam easy. Check out these tips that will help you to prepare for the IELTS exam:
Always check your headphones before starting the exam do they work or not.
Before the recording starts, read all the questions.
Always focus on the recording; if you focus on the recording, then you can easily find the answers.
Before submission, always proofread for grammar errors and spelling.
Write all the answers in capital letters.
Improve your vocabulary for IELTS.
The first and most important tip is that don't waste your time on 1 question if you can't understand the question.
You will have 1 hour for IELTS reading, so don't waste your time writing on the question paper.
You have to understand the question carefully
Before submission, check all your grammar errors and spelling.
Write your task 1 at least 150 words; in task 2, write at least 250 words.
Must ensure that you are writing a conclusion for task 2
Don't write long paragraphs and sentences
Don't write your passage in passive voice instead of active voice.
Before submission, proofread both tasks.
Speak clearly (fluently and slowly)
Listen to the question carefully, and answer directly
Don't take long pauses
Always be confident while speaking
Focus on sentence structure and grammar
You can ask the examiner to repeat the question if needed
Recommended IELTS Books for Preparation 2023
Here are the below best IELTS Books for preparation:
The Official Cambridge Guide to IELTS
Focus on IELTS Foundation Coursebook
Barron's IELTS Superpack
Cambridge IELTS 17 Academic Student's Book with Answers with Audio
IELTS Practise Tests Plus 2 with Key
IELTS Trainer Six Practice Test with Answers
Check your English Vocabulary for IELTS
Target Band 7: IELTS Academic Module by Simon Braveman's
Official IELTS Practice Materials
Road to IELTS
Challenges During IELTS Exam And How To Overcome Them
There are a few challenges that a student face while attempting the IELTS exam. Here is the list of challenges and simple steps to overcome them;
Time management – This is the biggest and most common challenge many students face during the IELTS exam. The students face this issue during the reading and writing module of the exam.
Solution – While practicing, always try to finish your writing and speaking 5 minutes in advance. You can set a time limit of 55 minutes for these sections instead of 60 minutes.
Vocabulary and Lexical Resource – This is also an issue for some students that they do not use Vocabulary and Lexical Resources in their writing and speaking module, which causes them band deduction.
Solution – To overcome this, students must use a notebook to write down the latest topic-wise vocabulary. Whenever you hear a new word, write down its meaning and try to use it in sentences.
Reading Speed – This is also an issue for some students because their reading speed is very slow, and they can't even read the reading passages in the given time. Due to this, they are not able to complete all the questions.
Solution – This problem arises because students start reading for understanding when there is no need to understand the complete passage. You just have to find the keyword that you got from the question and use the skimming process to find that keyword in the passage and then read some content before or after that keyword. This will save you plenty of time and you can complete your reading on time.
Conclusion
In this blog, I have explained everything about "what is IELTS." I hope this blog has cleared all your queries about the IELTS exam.
IELTS is a valuable qualification for many English learners. You can easily go abroad for study, work, or migration purposes.
I hope you have understood easily "what is IELTS". If you like our blog, then share it with your friends. And also, if you have any queries about something from our blog, you can ask through a comment or contact our experts. We will reply to you as soon as possible.
Keep visiting CourseMentor™ for more interesting and informative content like this.
FAQs
Is IELTS exam difficult?
The answer to this question may vary from student to student. In actuality, the exam is not that difficult to crack if you prepare for the exam with full concentration.
What is the benefit of IELTS?
One of the major benefits of the IELTS exam is that this exam is worldwide accepted. After taking this exam you can apply to approximately every top institute in all major countries. This exam is accepted for both study and immigration services.