The IELTS GT (General Training) is for those who are applying for secondary education or are professionals.
Basically, it is for those looking for immigration and people seeking work experience in some foreign countries like New Zealand, Australia, Canada, and the UK.
However, IELTS General Training is usually accepted for visa and employment benefits for foreign countries.
If you are also planning for permanent residency in any foreign country then it would be necessary to take the IELTS GT (General Training) Exam.
On the other hand, IELTS Academic is for those who want to study in any of the mentioned countries for higher education.
With IELTS academic you are only permitted for a student visa or for professional registration purposes.
IELTS GT – Training Test Format
The IELTS GT Training test basically tests your proficiency in the English language frequently. It is mandatory for candidates planning to
migrate to Canada, Australia, the UK, or New Zealand to pursue studies in a vocational training program or high school.
A Basic Difference between IELTS General Training & IELTS Academic
The IELTS is of two types: Academic IELTS and General Training IELTS. IELTS Academic Test can be taken both online mode (computer) and offline mode (paper).
Along with this, the test can also be taken online from any private location or at your home with a stable internet connection.
Besides, the IELTS GT test can only be taken at a test center through paper and computer mode.
For IELTS GT and IELTS Academic, the listening and the reading tests are the same but the writing and reading tasks are a little bit different. Before preparing, ensure to prepare the correct test type.
IELTS General Training Format
Well, the layout of the IELTS GT Exam format is the same as the actual IELTS Academic test. But still, there is some difference in the instructions that you can see before the start of each module.
Thus, if you also want to learn about the basic difference, then read on!
IELTS GT Reading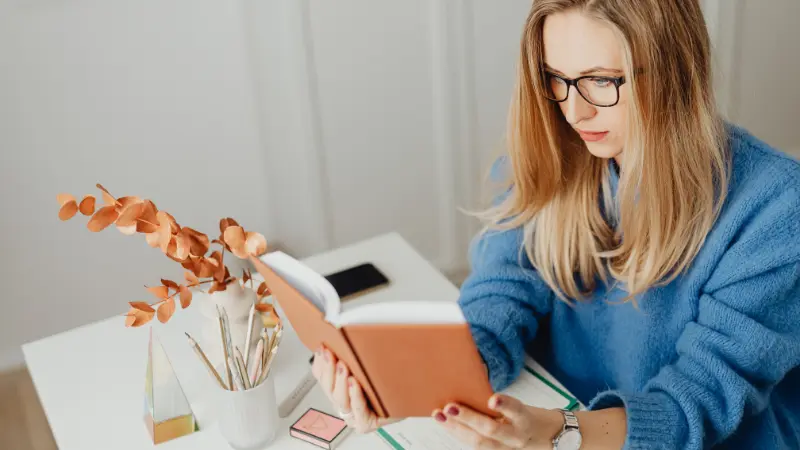 Test Format of IELTS GT Reading – (60 minutes)
In the Reading module, there will be a total of three sections presented to you. The first and second sections are divided into sub-parts and based on any social topic.
Besides, Section three is almost the same as the Academic Test which is related to passages. However, the Reading module includes 40 Questions. It provides a wide range of questions and types to enhance reading skills.
Moreover, it consists of reading for detail, reading for main ideas, for gist, and also reading for understanding the analytical and reasoning arguments, writer's response, opinions, and attitude.
However, this version of the IELTS training format requires material such as newspapers, handbooks, notices, and books to resolve on a daily basis in an English-speaking environment.
Reading Test Question Type
Identifying information
Identifying the writer's views/claims
Matching information
Matching headings
Matching features
Matching sentence endings
Sentence completion
Summary, note, table, flow-chart completion
Diagram label completion
Short-answer questions
IELTS GT Writing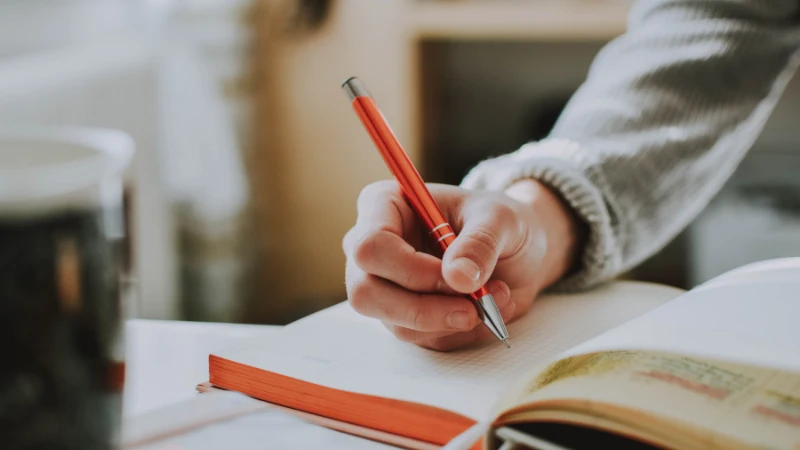 Test Format of IELTS GT Writing – (60 minutes)
Well, the Writing module consists of two tasks that are based on topics such as general interest. You don't need to present any accurate data likewise IELTS Academic in the form of graphics or tables.
IELTS GT Writing Task 1
In GT IELTS Writing Task 1, a situation will be presented to you, and asked to write a letter by understanding the format of the question. As the letters are of three types:
1. Formal Letter
2. Semi-formal letter
3. Informal Letter
You need to understand the situation and write a letter about it.
IELTS GT Writing Task 2
In GT IELTS Writing task 2, you need to write an essay and encounter it with a problem, point of view, argument, or solution. In the task 2 module, you need to present the essay which is hardly more personal in formatting as compared to Academic essay writing task 2.
IELTS GT Listening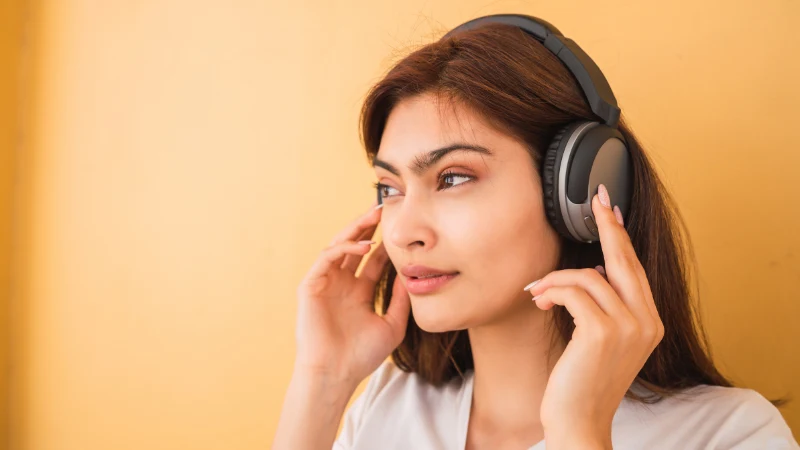 Test Format of IELTS GT Listening – (30 minutes)
The IELTS Listening module includes 40 questions, 4 Sections, and 6 Question types.
However, a recorded voice will be presented to you in which you need to understand the purpose of such as main ideas, detailed information, opinions, attitude, and the development of ideas.
Moreover, the recordings are heard ONCE and you have to write answers directly on the provided question booklet. Also, the recorded voices are in a range of accents such as UK, NZ, Canadian, Aussie, and so on.
Listening Section 1
In Listening section 1, two people speak in every social context.
Listening Section 2
In Listening section 2, one person is speaking in an everyday social context i.e, You hear one person talking about sports facilities.
Listening Section 3
In Listening section 3, two to three people have a conversation in an education context i.e, two students talk about exams and preparations.
Listening Section 4
In Listening section 4, the vocabulary of the conversation becomes a little bit complexly. Thus, one person is speaking on an academic topic such as He/She talking about architecture or chemistry.
IELTS Listening Question Types
IELTS listening question pattern:
Multiple choice
Matching
Plan, map, diagram labeling
Form, note, table, flowchart, summary completion
Sentence completion
Short-answer questions
The IELTS GT Speaking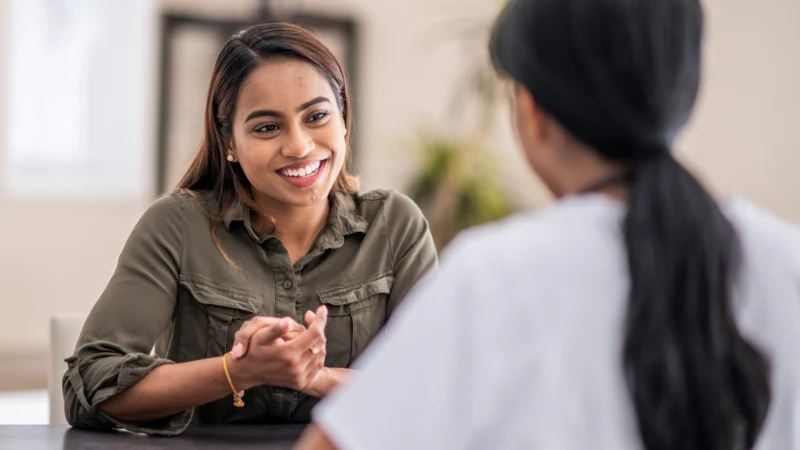 Test Format of IELTS GT Speaking – (10-14 minutes)
In the speaking module, you have a given time in which you have to complete the tasks with the use of your spoken English. The scores in this module completely depend on 7 Basic factors:
1. Fluency
2. Coherence
3. Vocabulary range
4. Vocabulary precision
5. Grammatical Range
6. Grammatical
7. Accuracy
8. Pronunciation
On these factors, your speaking scores are dependent. Thus, you also have to complete the given tasks by the examiner.
Speaking Test Part 1:
This task will begin with small talk. The examiner will begin the conversation with a few questions such as Do you live in an apartment or a house?
Are you a student? Do you work? In these questions, you have to give your personal views and opinions.
Speaking Test Part 2:
In this task, two minutes will be given to you. The examiner starts the conversation by giving you a paper, pen, and a task card.
You only have one minute to prepare your answers. Basically, the examiner will encounter you with people, places, objects, and events.
However, in the task card, you need to describe a particular thing, for example, a product. And then questions will be raised about that product. In which you should say.
1. What the product is
2. What is used for
3. How do you often use it
Lastly, you need to explain the likes and dislikes of the product. This part will end up with follow-up questions that most probably will be asked by the examiner.
Speaking Test Part 3:
In this last part, there will be a deep discussion on a topic that is given to you in task 2. Now you have to elaborate on the topic with your explanation, point of view, solution, arguments, and so on.
There will be a dialog delivery between the examiner and the student. Basically, it is a back & forth conversation in which you need to:
1. Define
2. Explain
3. Argue
4. List
5. Classify
6. Compare/ contrast
7. Describe the answers
IELTS GT Band Score
| | |
| --- | --- |
| Band Score | Skill Level |
| 9 | Expert user |
| 8 | Very good user |
| 7 | Good user |
| 6 | Competent user |
| 5 | Modest user |
| 4 | Limited user |
| 3 | Extremely limited user |
| 2 | Intermittent user |
| 1 | Non-user |
| 0 | Did not attempt test |
IELTS GT Tips To Get 8+ Band Score
Listening Tips for the IELTS GT Exam
Here are below 6 tips for IELTS Listening::
The most important tip: you should check if the headphones are working, if not then immediately inform the examiner.
Also, try to use capital letters for all of your answers.
During the listening module, you can take notes on the question paper.
Proofread and revise for all the grammar and spelling errors to avoid general mistakes.
Try to focus on the answers rather than understanding the question during listening. Because the recording will only be played once, remember that.
Perhaps, follow the word limit for each question and do not try to exceed the limit.
Writing Tips for the IELTS GT Exam
Here are below 6 IELTS writing tips:
While writing the exam, you should avoid the repetition of ideas, phrases, and words.
Also, make sure to write a conclusion for task 2. Usually, people forget or avoid it.
Avoid the use of the passive voice and try to use active voice in most of your paragraphs.
Write over 150 words on Task 1 and 250 words over task 2.
Moreover, you also have to avoid writing in long paragraphs and try to present accurate details with relevancy.
During the exam, you can divide your time precisely. You can give only 20 minutes for task 1 and 40 minutes for another task (as this part is long and lengthy so it also carries more marks).
Reading Tips for the IELTS GT Exam
Here are below 5 IELTS Reading tips:
You should use capital letters for all the answers instead of using them only once.
You have limited time in which you have to complete the assigned tasks. So it is advised to not waste your precious time writing on the question paper.
If you don't understand the question then it's better to move on to the next question. As time is always precious, you can't waste it. You can come back later to answer the question.
Try to understand the question precisely and focus on finding the correct answers from the given passage.
While reading the paper, carefully examine all the details such as figures, graphics, and images to be accurate.
Speaking Tips for the IELTS GT Exam
Here are below 5 tips for IELTS speaking:
Firstly, try to speak clearly, fluently, and slowly so that the examiner can understand your answers.
Do not take a long halt.
Always try to use new Vocabs, grammar, and tenses and focus on sentence formation that should be equal.
If you don't understand the question at once, then you can ask the examiner to repeat the question.
Don't be nervous and be confident as you speak.
How To Register IELTS GT Exam?
Here are some simple steps to register for IELTS GT Exam:
The first step is to visit the official website "ieltsidpindia.com"
After that, click on the "register for test" button.
Then select your preferred test, type of test, and available date in the city where you want to give the IELTS GT test.
After submitting the above information, Give your personal details
Then give your registration detail.
After that upload a copy of your passport.
Select the list of colleges or universities where you want to send your IELTS result report.
And then review all the detail that you have submitted
Pay the test fee
Best IELTS GT Books To Get Good Band Scores
Here are below the best books for IELTS General Training:
The Official Cambridge Guide to IELTS
Cambridge IELTS 10 to 16
English Collocations in Use
English Vocabulary in Use
Barron's IELTS super pack
Official IELTS Practice Materials Vol. 1 & 2
Cambridge Vocabulary for IELTS
Cambridge Grammar for IELTS – with answers
IELTS Trainer – with answers and audio
Road to IELTS
IELTS General Actual Tests
Focus on IELTS Foundation Coursebook
Conclusion
After reading this entire blog, we assure you that you have found the answers to all of your questions. There is some point of difference between IELTS GT and Academic IELTS in their Reading and Writing modules only.
Besides, other modules (speaking and listening) are the same. Also, we have mentioned tips for each module that you can implement during the IELTS exam.
Moreover, make sure to carry all the important documents such as ID proofs as they will be used for identification at the time of test application. Lastly, don't be nervous and give your exam without any stress.
FAQs
How can I improve the level of my IELTS GT?
Simply, you can develop your skills in each type of question reading and also develop speed to boost up your reading skills. You should also develop your vocabulary, and grammar and always try to understand the full passage. Lastly, don't forget that practice makes a man perfect.
Is IELTS GT Valid for a study visa?
Yes, both IELTS Academic and IELTS GT are accepted for the study visa as long as you took the IELTS test within the last 24 months before the date of your SDS application by making sure that you have scored at least 6.0 in all four modules.