Table of Content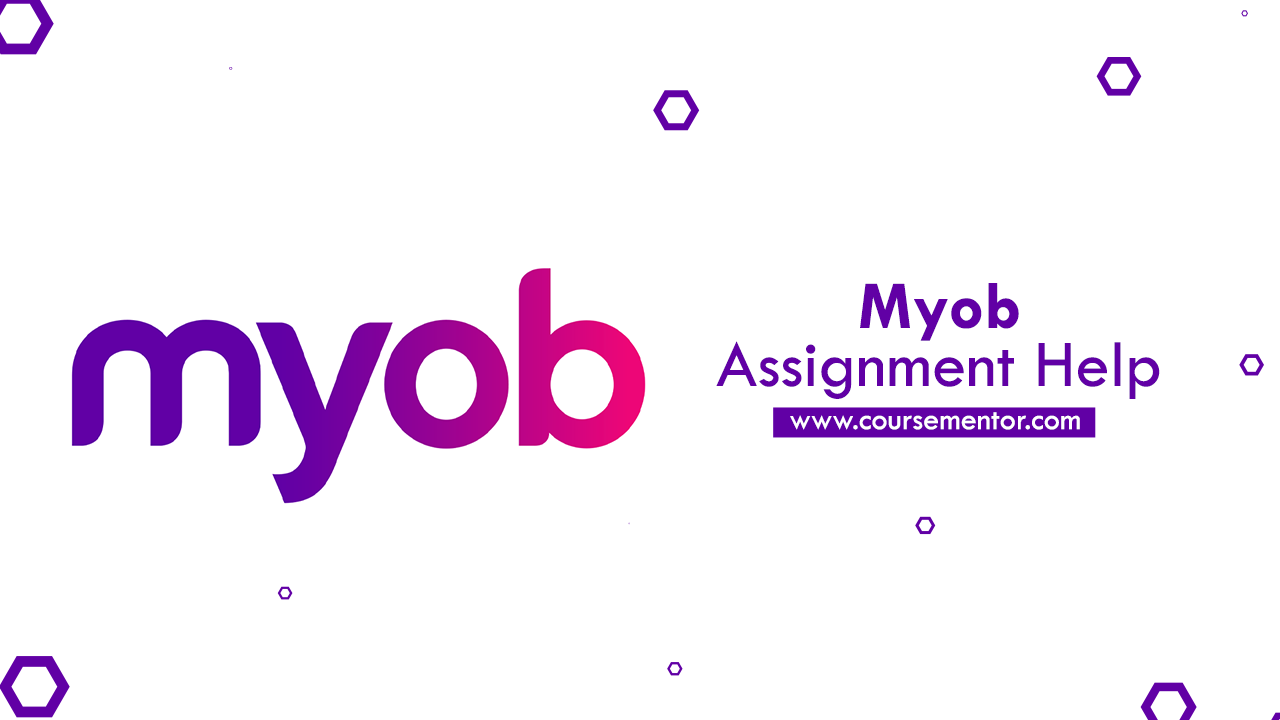 What is MYOB and what is it used for?
MYOB stands form "Mind your own Business". And their tagline is "Because you didn't start a business to do the books." As the name and tagline suggests, MYOB is an accounting software company which will help you with managing the accounting for the company. It will help you make an informed decision for your business.
It's an Australian tax and accounting Software Company, providing a range of products. MYOB is a simple software tool which is used for accounting and financial purposes and it is utilized by the small and medium enterprises and for education purposes in several universities.
MYOB offers business management solutions which means they provide such software which helps the clients to manage their business. They provide more than 50 of such software. Which can help us with various tasks like managing accounting, Payroll and payments etc. and some tax solutions and more.
Scholars with MYOB work assignments are obligatory to resolve these queries and accomplish numerous bookkeeping entries via "MYOB software". Maximum students, particularly in Australia, discover this type of job is a bit difficult because for using MYOB software we need to have some knowledge of this software. The MYOB software needs both practical and theoretical knowledge. That is why students must go for online MYOB assignment help from the MYOB assignment help experts at Course Mentor.
Types of MYOB assignments
MYOB assignment work usually divided in two different Assignments type: -
Theoretic assignments:

To learn MYOB software everyone should have some basic theoretical and Practical knowledge. Everyone should have some theoretical knowledge because learning the basics is so much important. It is so important to become knowledgeable with the use of the application. Only then you can use the application efficiently. So, if you need help with your theoretic assignment then our mentors can provide you the best theoretic assignment work all over the internet. Rest be assured. Our mentors can provide the best online MYOB assignment help.

Practical assignments:

After theoretical knowledge, practical knowledge is also so much important. Because theoretical knowledge is just half of the knowledge which you need to operate the NYOB software. So, after learning the basics and the theoretical knowledge. Now, to be a master of the MYOB software you need to learn the practical use of the software. But now you don't have to worry at all. Because we are here to help with your assignment work so that you can get most out of it. Our mentors will help you with the best MYOB assignment work.
24/7 Assignment Help
Get step-by-step answers from Top Mentors
Expert Mentors
Get personalized help for your assignments from top subject matter experts
Step-by-step solution
We break it down for you & deliver the complete explanation acc. to requirements.
Fast service
We'll get you unstuck in as few as 15 minutes or within the deadline provided by you.
Get Assignment Help
Topics covered underneath MYOB Assignment Help
MYOB is a very vast software. There are so many tasks which we can get done with the help of the MYOB. So, all you have to do is to get our MYOB assignment help services. So, that you can cover all the topics under the MYOB software.
Our mentors will surely help with any type of topic related to the MYOB software. Because they are from this background. They know how and what to do in a particular situation.
All you need to do is to get quote of our MYOB assignment help service. And our mentors will cover all the work and topics for you. And then you can just sit back and relax. Because then our mentors will get the work done from you.
As, informed above that there are so many areas under MYOB. So, here is a list of the topics which comes under MYOB assignment help:
Inventory administration
Debtor administration
Weighted average method (WAM)
Bank settlement
Cash flow examination
Avoidance of removal of cheques
Sales ledger
Acquisition ledger

How Course Mentor Can Help Students with their Myob Assignment help service?
We the Course Mentor are the number one Myob assignment help service provider all over the globe. Mostly our students are from Australia, US and UK's top Universities. We can provide you any type of help with Myob assignment Homework and we can also provide Myob assignment help, Myob essay help and Myob assignment help.
Doesn't matter what type of help you need. You can always get help from our 'A' grade Mentors. As our mentors are top grader students from top universities and colleges and they are in this industry from past many years and know everything about it. They know every format to write the assignment and work as per the Students' and colleges' needs.
Our mentors are in this industry from more than past 5 years and are making the students achieve their Grade goals. As, they know everything about writing assignments which helps the students to achieve their goals.
Our Myob assignment help service also includes Myob assignment writing service and many more different Myob topics and that is also 100 % plagiarism free and also at affordable prices and our team of mentors always provides the assignment before the Deadline.
So, what are you waiting for?
Just get yourself registered and talk to our assistance team, which is available for you 24*7.