Who Are We?
"Course Mentor" is the esteemed provider of educational content to the students globally. We provide every type of Assignment help to the students. We have a team of qualified American, UK, and Australian experts who help us in providing the assignment service to the students.
"Course Mentor" is a globally accepted device which is serving consumers based in more than 20 countries. We have a Staff of around 1700+ people who are distributed over different countries and they help us achieve our goals.
A few years back, we started with a small scale company assisting local students in America with their academic assessments. Today, we're the liger of academic services; making our home in different cities like Sydney, California and other parts of the world, providing the best solutions and turning students market-ready for jobs.
Helping Students eradicate their Debt
We have invested in our resources for better consumer experience. However, we provide opportunities to many international students to showcase their skills in several areas. It can be software development, Sales and Marketing or Support. Many of these students could not find a job, but our company helped them to generate consistent income and pay off their debts by providing them work consistently.
We have a standard process for selecting these students for doing work with us. So, that they can help us to provide assignment work to others. These students are always post graduate or master graduate scholars.
Some students also work with us just to make some more money to help them eradicate their debt.

Our Mission
We shall be a trusted academic and knowledge content that meet our consumers need. We accomplish this by engaging with our customers, creating the best-customized solutions. A customer is our top priority.
Our mission is and will always remain to help students ace their exams; to inspire and empower them to strengthen our communities. Through our academic assignment help services, we give the opportunity to all children to attain excellence in education and leave a sustainable world for the future.
Our Vision
The vision of our company is not just limited to assist the students, but "Course Mentor" strives to become the leading knowledge-based company among consumers. Our staff invests time and resources in providing high-quality content and unparalleled customer service.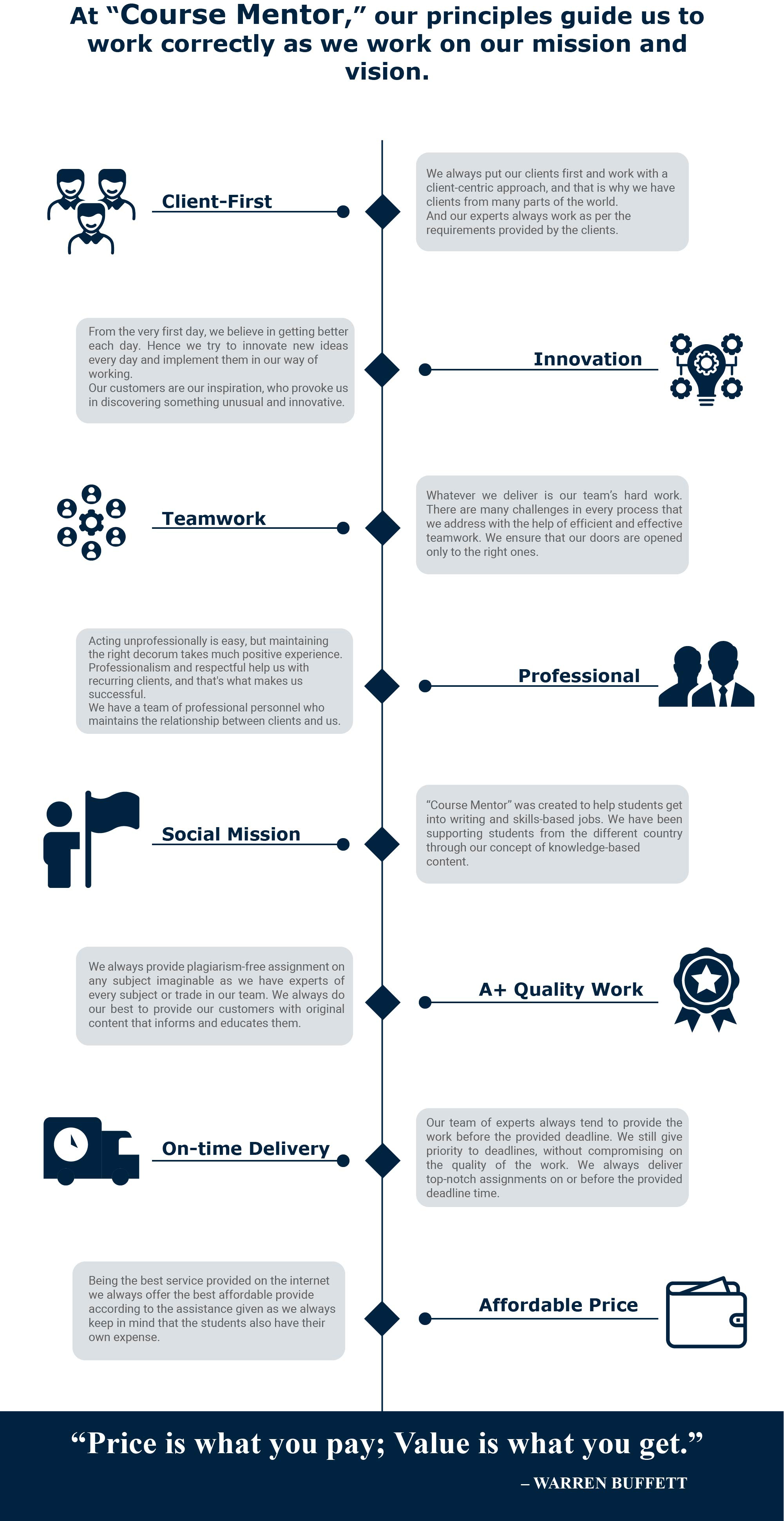 24/7 Homework Help
Get step-by-step answers from Top Mentors
Expert Mentors
Get personalized help for your assignments from top subject matter experts
Step-by-step solution
We break it down for you & deliver the complete explanation acc. to requirements.
Fast service
We'll get you unstuck in as few as 15 minutes or within the deadline provided by you.
Get Homework Help