Table of Content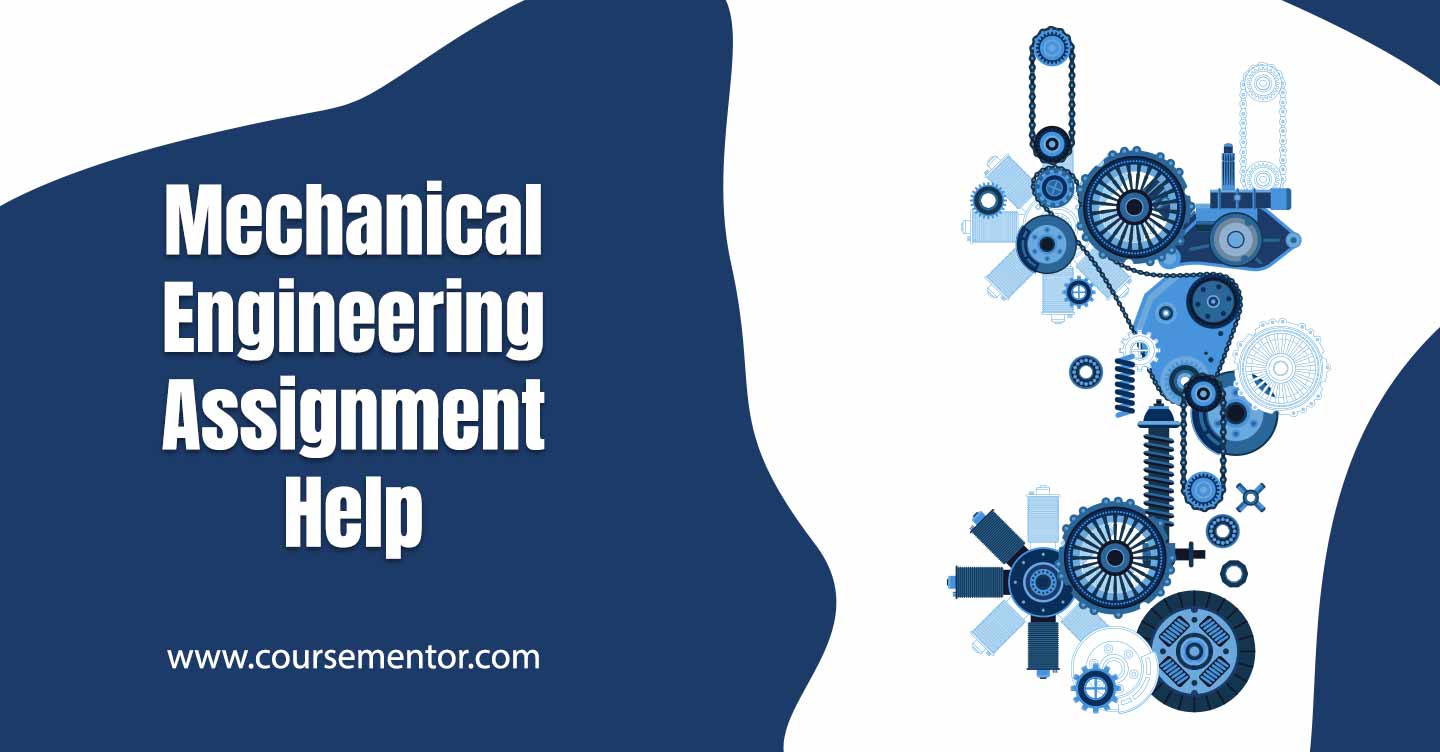 What is Mechanical Engineering?
Mechanical Engineering is a branch of engineering and mechanical engineering is the application of the principles and it is a technique to solve various problems related to the mechanics that is it is also known as a Problem-solving technique which helps to solve problems from various designs of manufacturing from the marketplace for any object.
In Mechanical engineering, the engineers analyze their work using different principles and those principles can be the principle of motion, force or energy. Just to ensure that the design functions efficiently.
The career of a mechanical engineer center on creating different technologies that work for human needs and helps humans to work efficiently on a daily basis. As every product and service has been touched by a mechanical engineer. This includes solving today's problems and creating future solutions in health care, energy, transportation, world hunger, space exploration, climate change, and more.
The mechanical engineers are involved in challenges in innovation across many fields which means that Mechanical Engineer education is very versatile and very broad.
And to meet this demand the mechanical engineer may design a machine a component and a system or a process etc.
Which can range from macro to micro-level, and that is of any small or large scale even from a bike to a car or a plane and even to a satellite, etc.
And the work of a mechanical engineer can vary to design a microchip that must be used in a CPU etc.
So, we can say that anything that needs to be manufactured and anything whose parts are moving, such things needs the expertise of a mechanical engineer.
What skills does a mechanical engineer need?
The main work of a mechanical engineer is to solve the problems whether it may be of any kind and any type. With this as the main component the mechanical engineer also needs to have creativity in his or her hands. Just to understand the work involved alongside many other skills like networking or conflict management etc.
Just creating a product doesn't going to work because just creating a part of a machine or anything is a part of a simple equation, so knowing how to work with someone under a team and how to make a teamwork as per the vision and ideas and data, all this knowledge helps make a mechanical engineer.
What tasks do mechanical engineers do?
Mechanical engineers, as we have discussed above that mechanical engineers are behind most of the task which includes moving parts whether that may be macro or on a micro or on any large scale. But this doesn't just wound up here only, there are many other tasks which mechanical engineers do and those Are as given below: -
Testing
Measurements
Data Interpretation
Analysis (FEA and CFD)
Working with suppliers
Prototyping
Project management
Developmental design
Research
Sales
Consulting
Customer service
Presentations and report writing
Conceptual design
Analysis
Multidisciplinary teamwork
Concurrent engineering
Benchmarking the competition
24/7 Assignment Help
Get step-by-step answers from Top Mentors
Expert Mentors
Get personalized help for your assignments from top subject matter experts
Step-by-step solution
We break it down for you & deliver the complete explanation acc. to requirements.
Fast service
We'll get you unstuck in as few as 15 minutes or within the deadline provided by you.
Get Assignment Help
Why Students Search For "Mechanical engineering assignment help"?
As specified earlier that the Mechanical engineering acquires the biggest part of engineering that is why it is so much important. But besides this, it doesn't mean that it is easier to write mechanical engineering assignments.
In this situation, we are here to help these students because writing a mechanical engineering assignment is so much difficult that it can take many weeks to write a mechanical engineering assignment.
And sometimes what happen is that students can't cope up with their work as they have some job to do to manage their expenses and because of that they sometimes miss their classes and which leads to lack of the knowledge regarding the subject or sometimes they have fear of programming and that is why they search for programming assignment help. That is why we are here to help the students with their assignment work and to provide the mechanical engineering assignment. So, that they can score good grades.

How Course Mentor Can Help Students to Write Their Mechanical engineering assignments?
We the Course Mentor are the number one Mechanical engineering assignment help provider all over the globe. Mostly are students are from Australia, the US and UK's top Universities.
We can provide you any type of help with your History assignment and we can also provide Mechanical engineering assignment help, Mechanical engineering essay help, and best Mechanical engineering assignment help.
Doesn't matter whether you need help with Australia, British History. You can always get help from our A-grade Mentors. As our mentors are 'A' grade students from top universities and colleges and they are in this industry for many years and know everything about it. They know every format to write the assignment and work as per the Students' and colleges' needs.
Our mentors are in this industry for more than the past 5 years and are making the students achieve their Grade goals. As they know everything about writing assignments which helps the students to achieve their goals.
Our Mechanical engineering assignment help service also Mechanical engineering assignment writing service and many more different other topics and that is also 100 percent plagiarism free and also at affordable prices and our team of mentors always provides the assignment before the Deadline.
So, what are you waiting for?
Just get yourself registered and talk to our assistance team, which is available for you 24*7.